Glow Imagery: Your Kansas City Baby Photography specialist
PLAY VIDEO
What is it like to work with this Kansas City baby photographer?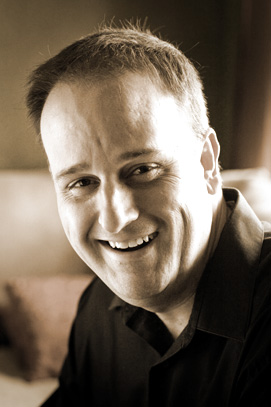 You probably never had any idea you could love another the way you love your new baby, could you? I could tell you to never stop enjoying it, but I don't need to, because we both know the wonderful surge in your heart at the thought of your child will never end. The way you feel holding your baby is the way you feel when he or she will take their first steps, learn to ride a bike, learn their multiplication tables, graduate from college, and say "I do" to the love of their life. Sure, there will be challenges and heartache but this wonderful ache they give us inside will never feel tired or ordinary. These moments of pride and love are many but way too fleeting, aren't they? It moves too darn fast. Ask your parents, they'll tell you last week you were bouncing on their knee.
You want to freeze time, and I'm here to tell you it's possible.
A beautiful portrait of your child is way more than just a "picture." It is a priceless emotional statement of your child that speaks to you – every time you look at it, it gives you chills because it's so perfect.
Glow Imagery is different from the other Kansas City baby photographers in many ways. But the most important way we are different is the guarantee we give each of our clients.
"We absolutely guarantee that you will be thrilled – not just happy, or satisfied – but thrilled with your portraits, or we will give you all your money back." Chris Cummins, owner/chief photographic artist of Glow Imagery
Why Choose Glow Imagery Over The Other Kansas City Photographers?
I have more than 15 years or professional photography experience. This is rare among Kansas City photographers. You're not getting some inexperienced college kid or a hobbyist who picked up a camera for the first time last year.
I am passionate about creating a wonderful photography experience for you and your baby. That means I treat each baby with the utmost gentleness and patience.
You will receive your own appointment time for a private photography session… you will never have to wait… NEVER!
I sweat the details so you don't have to. We have a changing table stocked with diapers, wipes and lotions. We have a private special nursing area with soft music playing to help your baby be at his her most comfortable. We use hand disinfectant before holding and posing your baby.
You won't have to choose your favorite images looking at tiny images on a computer screen. My studio has a state of the art projection viewing room. The first time you see your images will be as a wonderful, moving slideshow set to music. Kleenex is always kept handy!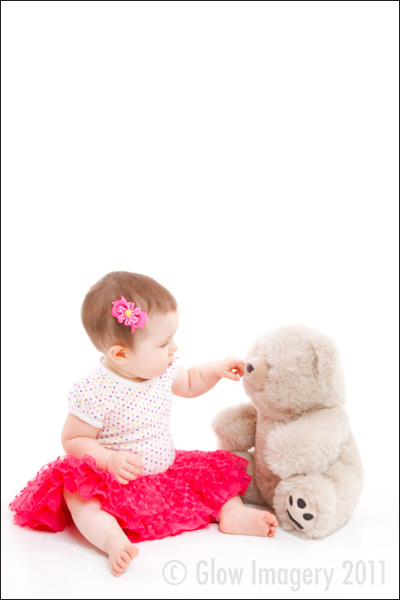 "First our wedding, now his beautiful portraits of our baby Lyra! Chris has truly become our family photographer. We feel so comfortable working with him and he always goes above and beyond to make us feel like we are his only client. We never feel rushed and we have fun. Every session, he works so hard to create something that touches our heart so wonderfully!"
Brandi Stout, Kansas City, Mo.